Christmas music

adapted by Domenico Russumanno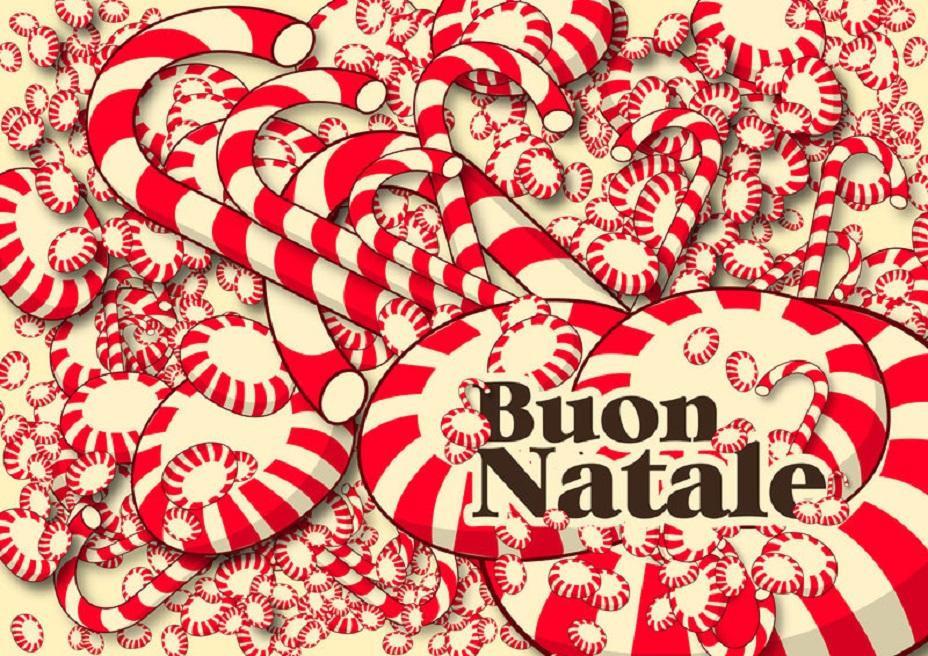 Music was an early feature of the Christmas season and its celebrations. The earliest chants, litanies, and hymns were Byzantine and Latin works intended for use during the church liturgy, rather than popular songs.
The 13th century saw the rise of the carol written in the vernacular, under the influence of Francis of Assisi.
In the Middle Ages, the English combined circle dances with singing and called them carols.
Later, the word carol came to mean a song in which a religious topic is treated in a style that is familiar or festive. From Italy, it passed to France and Germany, and later to England.
Music in itself soon became one of the greatest tributes to Christmas, and Christmas music includes some the noblest and greatest compositions.
Puritan prohibition : During the Commonwealth of England government under Cromwell, the Rump Parliament prohibited the practice of singing Christmas carols as Pagan and sinful.
Like other customs associated with popular Catholic Christianity, it earned the disapproval of Protestant Puritans. Puritans generally disapproved of the celebration of Christmas—a trend which continually resurfaced in Europe and the USA through the eighteenth, nineteenth and twentieth centuries.

~ Selected videos ~

Starting off with
'Song for a winter night'
dedicated to all those whose beloved ones are no longer.
Written by
Gordon Lightfoot
and first recorded for his 1967 album, The Way I Feel.
Sarah McLachlan
covered the song for the soundtrack to the 1994 film Miracle on
34th
Street; her rendition also appears on her 1996 compilation album Rarities, B-Sides and Other Stuff and on her 2006 Christmas album
Wintersong
.
"Tu scendi dalle stelle"

("From Starry Skies Thou Comest", "From Starry Skies Descending", "You Came a Star from Heaven", "You come down from the stars")

is the best known Christmas carol originating in Italy.
Though found in numerous arrangements and commonly sung, it is traditionally associated with the zampogna, the Italian bagpipe.
The melody and original lyrics for the hymn were written by

Alphonsus Maria de Liguori

, a prominent Neapolitan priest in 1732, while staying at Convent of the Consolation in the small city of

Deliceto

in the province of

Foggia

in Southern Italy.
The version with Italian lyrics actually came after the original song written in Neapolitan entitled "Quanno nascette Ninno"

(When the child was born)

.
Since that time the "Little song to Child Jesus" became a widely popular Christmas carol in Italy.
Here another impeccable version.
"O Come, All Ye Faithful" (originally written in Latin as Adeste Fideles) is a Christmas carol which has been attributed to various authors, including John Francis Wade (1711–1786), with the earliest copies of the hymn all bearing his signature, John Reading (1645–1692) and King John IV of Portugal

(1604–1656)

.
The original four verses of the hymn were extended to a total of eight, and these have been translated into many languages. The English translation of "O Come, All Ye Faithful" by the English Catholic priest Frederick Oakeley, written in 1841, is widespread in most English speaking countries.
"Merry Christmas Baby,

" is an R&B Christmas standard written by Lou Baxter and Johnny Moore.
It has been covered by many artists including Otis Redding, B.B. King, Chuck Berry, Elvis Presley, Christina Aguilera, Melissa Etheridge and Hanson.
Notable cover versions include those by Chuck Berry, and Bruce Springsteen & The E Street Band recorded live at Nassau Coliseum in Uniondale, New York.
Elvis recorded the song in Nashville on May 15, 1971 and released in the album "The Wonderful World Of Christmas in October 1971". It was edited down to 5 minutes and 45 seconds and featured an overdubbed guitar solo by Eddie Hinton.
A

"Spaceman Came Travelling"

is a song by Chris de Burgh released on the album Spanish Train and Other Stories in 1975. It became a popular Christmas song in the UK, and has been released numerous times as a single. It is a retelling of how the angel Gabriel came to give a message to the shepherds, but with a spaceship and a spaceman instead. De Burgh seems to make a prophecy of the Second Coming.
Merry Christmas everybody

- First heard in Zurich, Switzerland, at a hangout coffee bar & restaurant called Odeon back in 73. Based on melodies from discarded songs written six years before, "Merry Xmas Everybody" was Slade's best-selling single, released at the peak of their popularity, and sold over a million copies upon its first release. Slade were one of the most popular bands in Britain, having achieved two number one singles—"Cum On Feel The Noize" and "Skweeze Me Pleeze Me"
Driving Home For Christmas

- A single written by Chris Rea and released in December 1988 as a non-album single. The song peaked at #53 in the UK Single Chart in 1988, and re-entered the chart in 2007, peaking at #33. Singer and television presenter Stacey Solomon covered the song in 2011 and it was released on 18 December 2011 as her debut single.
Mary's child M Boney - Mary's Boy Child – Oh My Lord" is a 1978 Christmas single for Boney M., a cover of Harry Belafonte's 1956 hit, put in medley with the new song "Oh My Lord" (Farian / Jay),in the United States, the track reached #85 in the Billboard Hot 100's.
Mary's boy child

- The song was written and released by Jester Hairston in 1956 with a calypso rhythm because the people at the party would be mainly West Indians. The original title was He Pone and Chocolate Tea, pone being a type of corn bread.
It was never recorded in this form. Harry Belafonte heard the song being performed by Schumann's Hollywood Choir and sought permission to record it. It was recorded in 1956 for his album 'An Evening with Belafonte'. The song was also recorded by Mahalia Jackson in 1956 but titled "Mary's Little Boy Child".
"Feliz Navidad"

was written in 1970 by the Puerto Rican singer-songwriter José Feliciano. Feliciano's version of "Feliz Navidad" (in which he plays both an acoustic guitar and a Puerto Rican Cuatro) is one of the most downloaded and aired Christmas songs in the United States and Canada. The album drummer was Paulinho Magalhaes. The addition of the horns as a final touch was the idea of producer Rick Jarrard. It was also recognized by ASCAP as one of the top 25 most played and recorded Christmas songs around the world.
The largest portion of these songs in some way describes or is reminiscent of Christmas traditions, how western countries tend to celebrate the holiday, i.e., with caroling, mistletoe, exchanging of presents, a Christmas tree, feasting, jingle bells, etc.
Celebratory or sentimental, and nostalgic in tone, they hearken back to simpler times with memorable holiday practices—expressing the desire either to be with someone or at home for Christmas. Many titles help define the mythical aspects of modern Christmas celebration: Santa Claus bringing presents, coming down the chimney, being pulled by reindeer, etc.

New mythical characters are created, defined, and popularized by these songs; Rudolph the Red-Nosed Reindeer and Frosty the Snowman were both introduced by Gene Autry a year apart (1949 and 1950 respectively).

Though overtly religious, and authored (at least partly) by a writer of many church hymns, no drumming child appears in any biblical account of the Christian nativity scene—this character was introduced to the tradition by Katherine K. Davis in her "The Little Drummer Boy" (written in 1941, with a popular version being released in 1958).
The winter-related songs celebrate the climactic season, with all its snow, dressing up for the cold, sleighing, etc. A popular set of traditional carols that might be heard at any Christmas-related event include:

"Angels We Have Heard on High" - "Away in a Manger" - "Deck the Halls" (Deck the Hall) - "Ding Dong Merrily on High" - "The First Nowell" (The First Noël) - "Go Tell It on the Mountain" - "God Rest You Merry, Gentlemen" - "Good King Wenceslas" - "Hark! The Herald Angels Sing" - "I Saw Three Ships"- "It Came Upon the Midnight Clear" - "Joy to the World" - "O Christmas Tree" (O Tannenbaum) - "O Come, All Ye Faithful" (Adeste Fideles) - "O come, O come, Emmanuel" - "O Holy Night" (Cantique de Noël) - "O Little Town of Bethlehem" - "Once in Royal David's City" - "Silent Night" - "The Twelve Days of Christmas" - "We Three Kings of Orient Are" - "We - Wish You a Merry Christmas" - "What Child Is This?" - "While Shepherds Watched Their Flocks"



Less-often heard Christmas carols include:

- "Bring a Torch, Jeanette, Isabella" - "Coventry Carol" - "Gabriel's Message" - "Here We Come A-wassailing" - "The HFelix Bernard, Richard B. Smith olly and the Ivy" - "In dulci jubilo" (Good Christian Men, Rejoice) - "In the Bleak Midwinter" - "Lo, How a Rose E'er Blooming" - "See, Amid the Winter's Snow" - "Sussex Carol" (On Christmas Night All Christians Sing) - "Wexford Carol"