Events in Sicily and Sardinia
Festival of Saint Agatha - Catania - It commemorates the life of city's patron saint, Agatha of Sicily. First week of February and on August 17th. The earlier dates commemorate the martyrdom of the Catanaian saint, while the latter date celebrates the return to Catania of her remains from Constantinople

(modern day Istanbul- Turkey).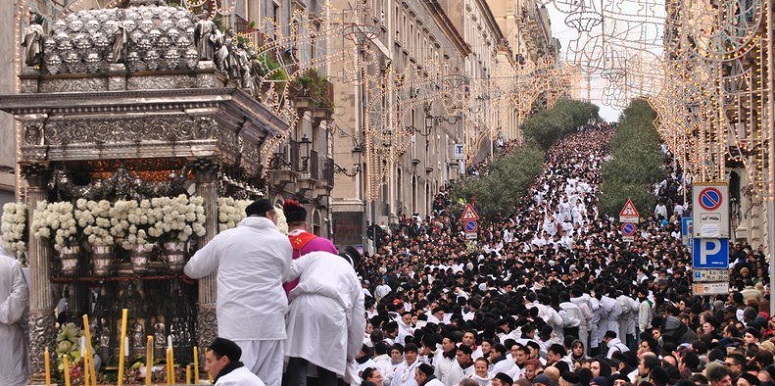 Prizzi
- Sicily - Easter Sunday - Dance of the Devils - Il Ballo dei Diavoli.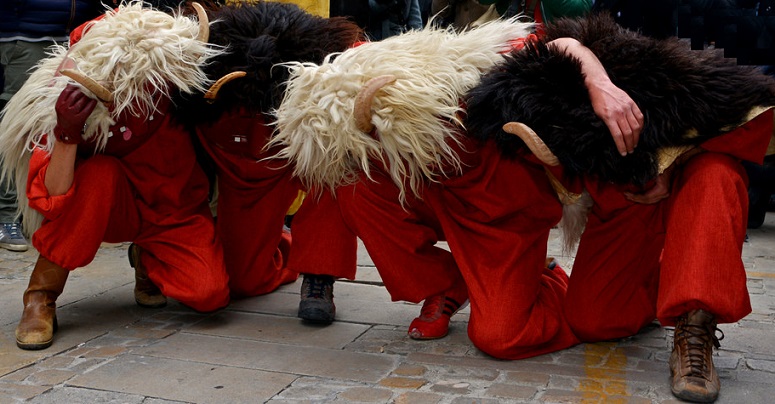 Festival Greek Drama - Siracusa - May - June .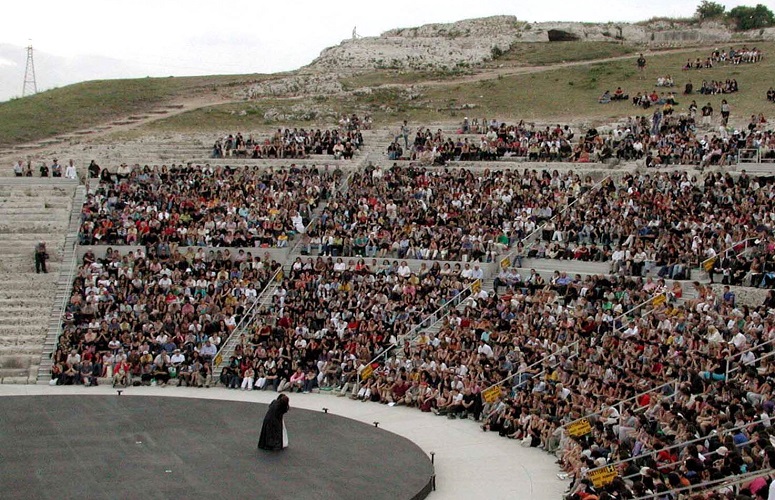 Taormina - International Film Festival - 2nd week of June.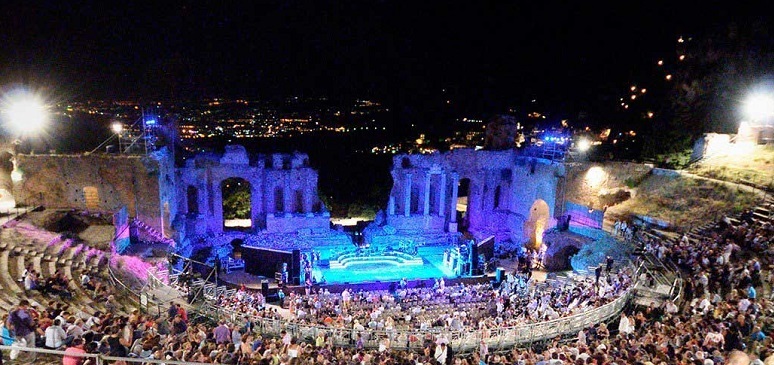 Sa Sartiglia - Oristano - Last week of February - An impressive parade of masqueraded horse riders.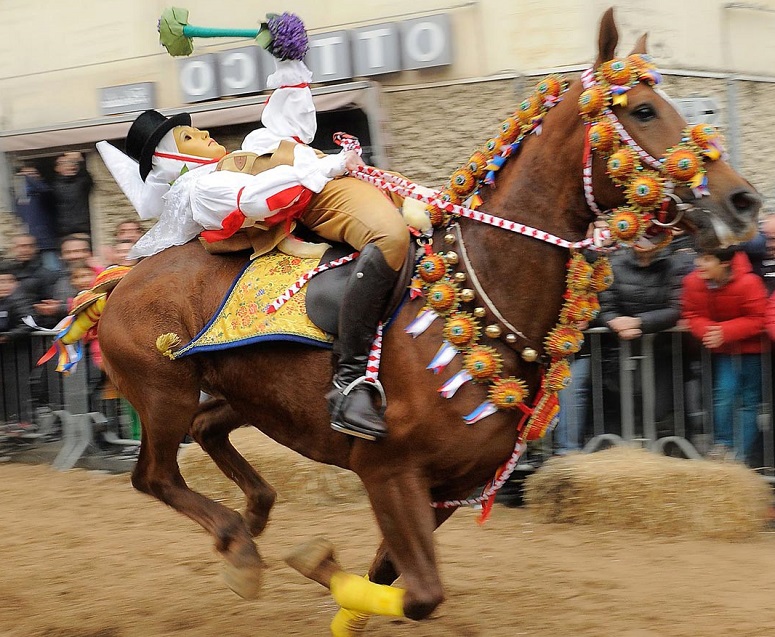 The Feast of Saint Efisio is held on 1 May since 1657. In addition to being among the oldest it is also the longest Italian religious procession, with about 65 km walking routes in 4 days, and the largest in the Mediterranean.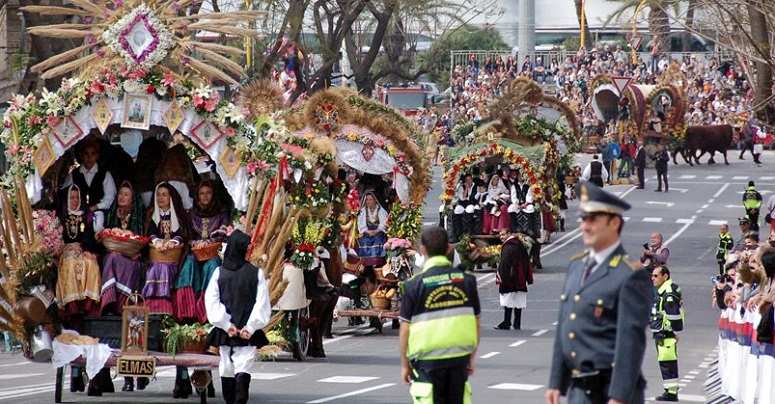 The Ardia is a traditional event that takes place in Sedilo on 6th and 7th July. It consists of a ritual procession and horse race to reach the shrine dedicated to the Roman Emperor Constantine I (locally called Santu Antinu).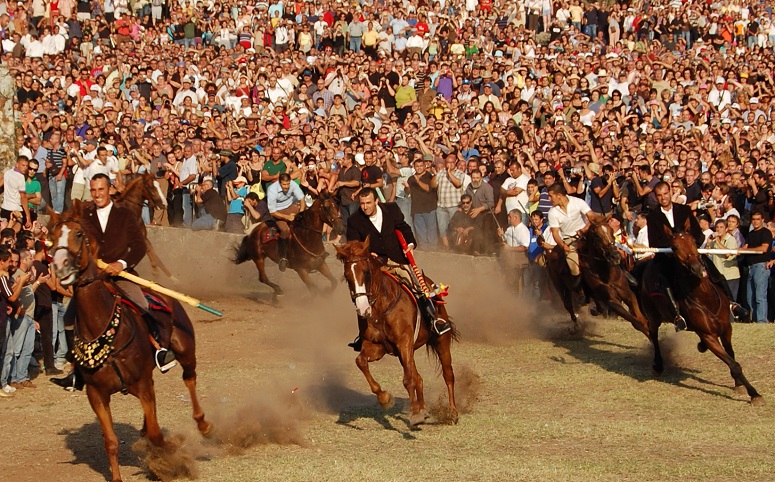 La corsa degli scalzi - The barefoot race -

Oristano province - First week of September - The celebrations for the patron saint begins on Saturday morning with the famous Corsa degli Scalzi, which consists of a race procession by the faithful, from the village of Cabras to the village of San Salvatore di Sinis, carrying the simulacrum of San Salvatore.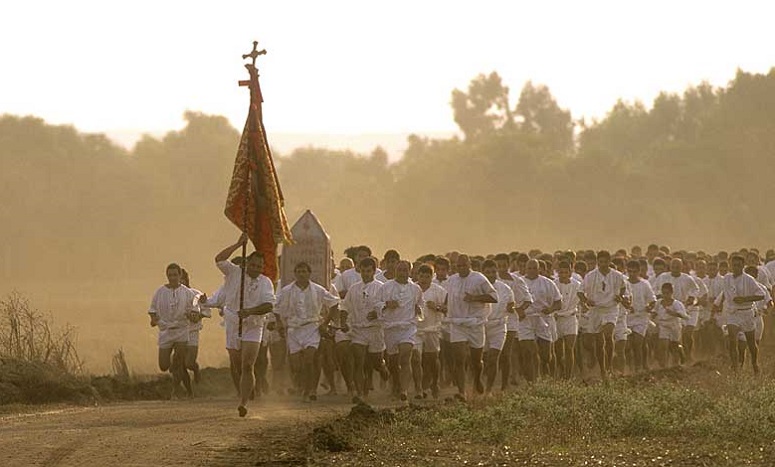 La vetrina ideale per
promuove
re
i vostri prodotti e servizi sul mercato Nord Americano ma che potrebbe essere un punto di visibilità anche nei vari mercati internazionali.

AZIENDE - PRODUTTORI - STRUTTURE RICETTIVE
GUIDE TURISTICHE - TOUR OPERATORI
Ai nostri visitatori piace il Sud Italia, vuoi dire loro qualcosa?

Paesi di origine dei visitatori che approdono sul nostro sito.
(in ordine numerico)

Stati Uniti - Canada - Italia - Gran Bretagna - Australia
China - Germania - Francia - Nuova Zelanda - Olanda
WHERE WOULD YOU LIKE TO GO?...

suggested links.

.
HOME

Related links

Above, Holy Week - Below, Christmas Made in South Italy Today.com-2014-Hamilton-Ontario-Canada -

CMS by AlboDigital -

Copyrights issues

---

Coloro interessati ad inserire la loro attivita'/azienda/ nel sito
sono pregati di mettersi in contatto usando il modulo sottostante .