Business Profile: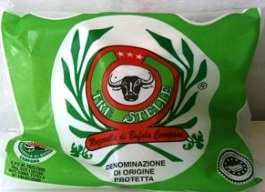 Buffalo mozzarella (Italian: mozzarella di bufala) is a mozzarella made from the milk of the domestic water buffalo. Some scientists believe that Italy and Bulgaria have the best dairy water buffaloes.
Buffalo mozzarella from Campania bears the "Mozzarella di Bufala Campana" trademark. In 1993, it was granted Denominazione di origine controllata (DOC) status, in 1996 the trademark received registry number 1107/96 and in 2008 the European Union granted Mozzarella di Bufala Campana Protected Geographical Status and PDO indicator. The Consortium for the Protection of the Buffalo Cheese of Campania is an organization of approximately 200 producers, that, under Italian law, is responsible for the "protection, surveillance, promotion and marketing" of Mozzarella di Bufala Campana.
The history of water buffalo in Italy is not settled.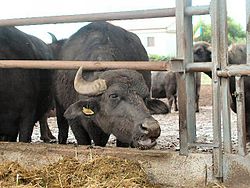 One theory is that Asian water buffalo were brought to Italy by Goths during the migrations of the early medieval period. However, according to the Consorzio per la Tutela del Formaggio Mozzarella di Bufala Campana, the "most likely hypothesis" is that they were introduced by Normans from Sicily in 1000, and that Arabs had introduced them into Sicily.
References to cheese products made from water buffalo milk appeared for the first time at the beginning of the twelfth century. Buffalo mozzarella became widespread throughout the south of Italy from the second half of the eighteenth century, before which it had been produced only in small quantities.
Nutrition: The digestive system of water buffaloes permits them to turn low grade vegetation into rich milk which, due to its higher percentage of solids, provides higher levels of protein, fat and minerals than cow milk.
Contents : Contents for 100 gr:[20]
proteins 3.72 - 4.2%*
fat 7.5%*
vitamin A mg 0.15
vitamin B mg 0.003
vitamin B1 mg 0.3
calcium mg 169*
phosphorus mg 380
sodium mg 0.4
iron mg 0.7
energy content 270 Kcal/100 g
Source: National Dairy Council, 1993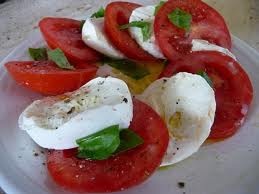 Uses: Generally, buffalo mozzarella is enjoyed with pasta, calzone, vegetable, salad (for example, insalata Caprese), on pizza (a low moisture content buffalo mozzarella is preferred), on grilled bread, or by itself accompanied by olive oil.