Business Profile:
Located in the town of Piscope, a small fraction of Vibo Valentia, the Fiorillo pasta factory is a young reality in the sector.
The idea to build a pasta factory for a town of about 2,000 inhabitants seemed at time
too unrealistic.
Needed was, most of all, a bit of courage for a bet that was not just about business: it was to revive an important part of a regional tradition through its paste-symbol, "the maccaroni al ferretto". A product that only in recent years has been rediscovered and appreciated outside of Calabria.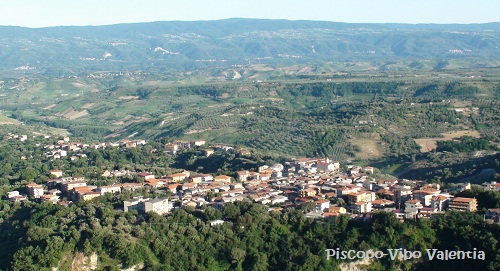 Established in 2001 as an individual firm, Pastificio Fiorillo has become a business partnership run by the young Fiorillo brothers which are involved in all the aspects of the business, marketing, production, sales and administrative.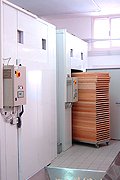 After the strong growth of the early years (at around a 60/70%) in production and sales, today the company is entering a phase of maturity with a steady 20% yearly increase. Production quantity is about 2400 kg per day which increases to 3600 Kg during summer months.
Over the past few years the company has decided to invest in new production lines by adding new extruded pasta forms and flavors.
The innovative system (the first in Italy) allows to preserve the finest texture without altering the flavor, color and shape. In our work, attention for the artisan aspect of the process is still a must,
Our goal is to show the kind of quality products produced in Calabria, and make it known that there is a side of Calabria eager to work hard and go forward. We hope to be an inspiration for those many young Calabrian for whom emigration seem to be the only alternative, says David Fiorillo.

Objectives for the future include expanding the North American market, increase production and the creation of a new line of products and keeping the high quality standards at the same time.
Markets: Most of the fresh pasta is intended for local consumption.
40% of the dry pasta is being shiped to other Italian regions and 60% is exported to Europe and Canada.
The company products are not available in retail chains, but only in ethnic and specialty stores where quality is appreciated.
In total Pastificio Fiorillo offers 45 different products. Below is a list of just some of them.
| | |
| --- | --- |
| Markets : Italy - Europe - Canada | |
Maccheroni Calabresi

With Tropea onion

With Porcini mushroom

With Squid ink





Spicy

Three color

Fusilli
Small gnocchi

Trofie

Cavatelli

Orecchietti

Strozzapeti

Paglia & fieno
Eliconi
Calamarata
Lumaconi
Riccioli
Casarecce
Conchiglioni
Pappardelle
Scialatelli
Tagliatelle
Tortiglioni
Ventagli

Contact the company

Send Email
Available in Canada - Shipping from Toronto - Ontario