Sepi Formaggi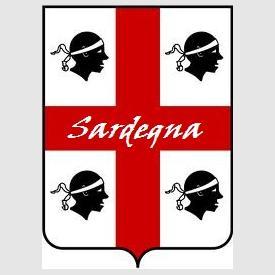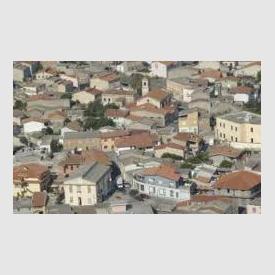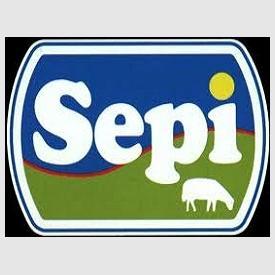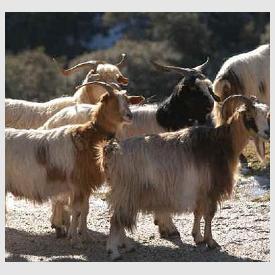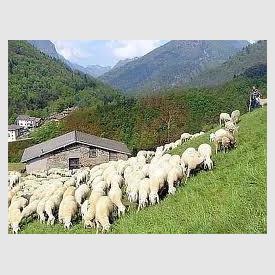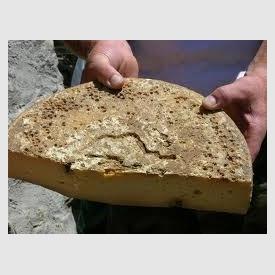 Business Name:
Sepi Formaggi SRL
Address:
Strada Statale 131 Km 76,100
Province:
Oristano-Sardegna
Business Profile:
The cheese of the old masters.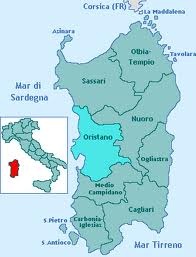 At Sepi cheese you breathe an ancient atmosphere, almost magical, time seems to stand still at the mists of time. To make cheese you have to respect the rituals and procedures dictated by ancient tradition of Sardinian shepherds. Lingering in the air is that particular scent that evokes ancient scenarios, where the real protagonist is Mother Nature.
Tradition supported by innovation is still the guideline that each operator of Sepi cheese has very clear, but it is also the goal of the ambitious project that the family Sedda, owner of the company, carries on for over thirty years . During these years the company has been able to substantially increase its business, taking advantage of the different market opportunities, broadening perspectives and enhancing their capabilities and logistics business.
The company manages and provides each step of the production chain: from the collection and careful control of milk to its conversion into various lines of cheese sheep, goats, and the ricotta cheese, the ripening of soft cheeses and seasoning to the selection of cheeses hard, from packaging to sales and marketing of cheese in various commercial networks.
The company is participating in several consortiums for the production of PDO cheeses like Fiore Sardo, Pecorino Romano and Sardo, for several years and is undergoing testing to ISO.
Particular attention is paid to the demanding curious costumer and that is why the range of products is constantly enriched and varied offering new and modern solutions in sizes and packaging, improving the usability of cheese and enhancing the organoleptic.
Products overview
| | |
| --- | --- |
| MARKETS : ITALY - EUROPE | |
Goat Cheese
Caprino Cheese-

Goat cheese

table

,

tangy

flavor, typical aroma

;

the classic

taste

ircino (acidic hircine).

The paste

is white

,

crumbly

when it

is

cured.The surface brown crust is treated with oil.Right:Fresh goat cheese. Semi-mature (3 months).Intense flavor and aroma.Aver.weight 3 kg.

Soft-Sweet-Pecorino-Sheep cheese

Above-Barbagia,

slightly

sweet,

delicate

aroma

of

wild herbs

.

It 's

great with

pears

and

golden grapes

.Tight:Tharros, sweet

, delicate, aromatic flavor.

Above:Cala la Luna-Sepi's smallest(700gr)

very popular

product

sold in

delis

and

supermarkets. Scodellato,

1.2

kg

,

used

for salads

,or eaten

d

uring meals

.

Above-Montanaro,

about 4

Kg

,

sold mainly i

n central

Italy

.

Ideal

for salads

or

grilled. Right, Minoreddu,

has

a mild taste

,

slightly aromatic

DOP CHEESES

Above-Montanaro Dop: Sweet delicate taste,aromatic.

Excellent

as a table cheese or

for cooking

.Right-Fiore Sardo Dop, table cheese or grated.S

trong taste

and intense

,

ideal with fresh vegetables and with red wine

.

Seasoned Supramonte Dop-Sweet flavor and aromatic when soft, slightly spicy when cured. Seasoned Pecorino Romano Dop. A

romatic

, slightly

spicy and

savory.

The weight

can vary between

20 and 35

Kg

Pecorino Stagionato-Seasones Goat cheese

L'Ovile.M

ore or

less spicy

depending on the degree

of maturation

.

Excellent cheese

table cheese for the first 4/5 months,

perfect

for grating when seasoned

to accompany

the main courses

.

Supramonte: One

of the

cheeses

most appreciated

by dairy product connoisseurs.

Table cheese

goes well with

a

glass of

red wine at the end of a meal.

Pecorino Semi Stagionato-Goat cheese semi-seasoned

Above-Fioretto.The

flagship of the Sepi's products, for the Italian and International markets Much

appreciated for its typical unsalted taste, strongly aromatic, ideal as a table cheese or grilled. It goes well with a glass of red wine and fresh vegetables

. Right-Re Sardo, a

table cheese

that can be

consumed

after a meal

,

as it matures

it becomes

an excellent

grating cheese

.

Gran Sepi-S

emi

aged

.

Strong

taste

,

not salty

but very

tasty, spicy as it ages.

We recommend

this cheese

after a meal

,

and

if seasoned

to flavor

dishes

.

THE SPECIALS

Above-Bel Sepi-A

mix of cow

and

sheep's milk,

tasty but

not spicy

,

perfect

to eat

at the table and

for grating

when aged

.

Right-Rosso di Sepi. Flavored with "peperoncino" but not spicy.

Available

in three sizes

: 700

g

,

1.5

kg

,

and 4.0

kg

. Goes well with aperitifs and grilled.

The Prisma Line

The Prisma Line-Sliced goat and sheep cheese. Available also whole, 8.5 Kg
Goat sliced cheese, mild and spicy
Grated

pecorino cheese. Comes in bags of

100

g

and

500

g

.

Contact the company

Send Email